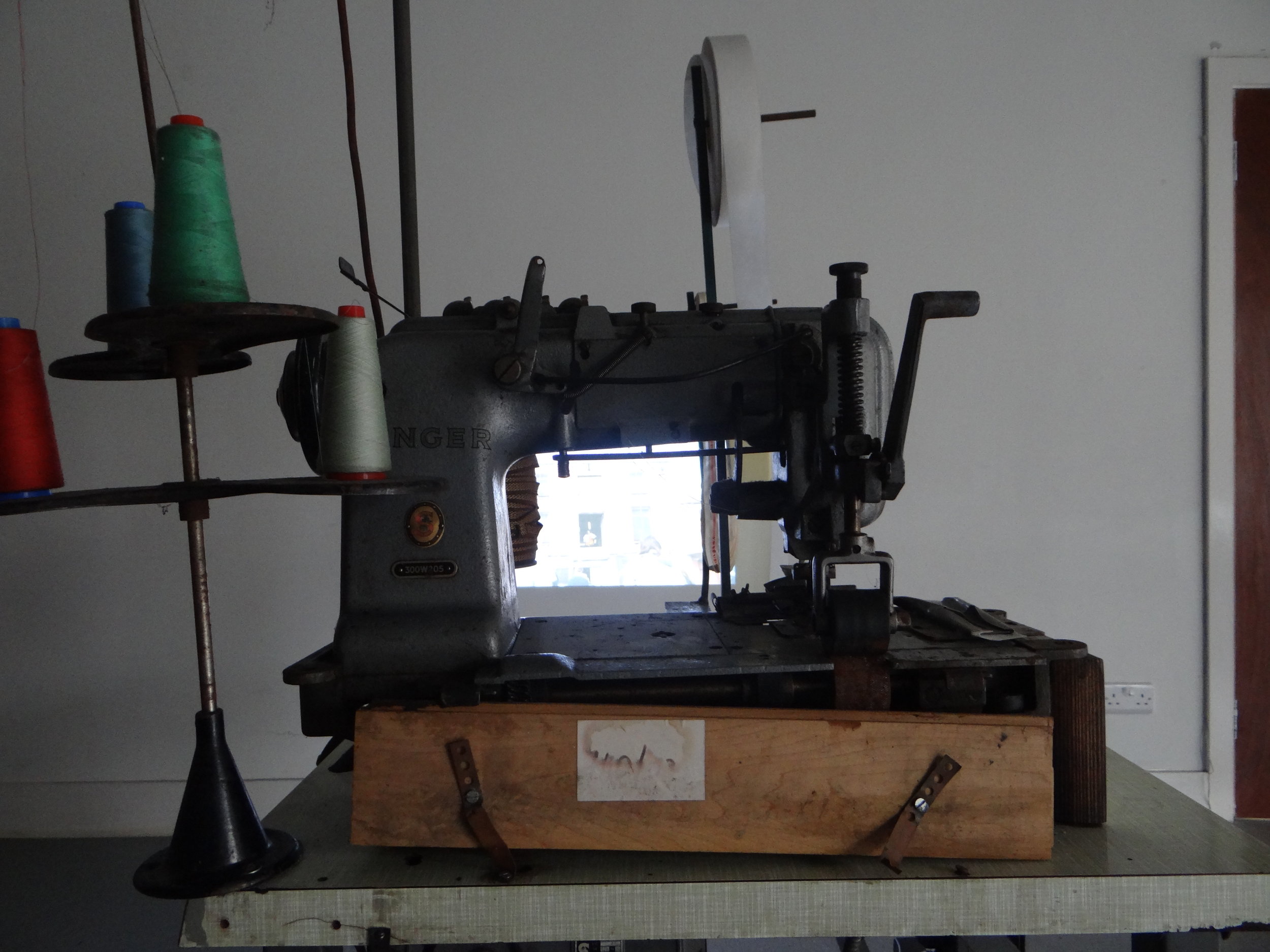 INTERMITTENT
Developed with West Cork musician Eimear Reidy, 'Intermittent: Composition For Solo Cello' was the first public event facilitated in the research project. The title of the performance alludes to the long history of textile production in the area. The intermittent mechanism in sewing machines creates the unique form of stitch common in industrial fabrication. Intermittent also points to the future of work after industrialisation where part-time, unprotected work becomes the norm.
The composition was performed on the 9th June, 2017, form 11 - 11.15 at the second-floor doors of the Dot Binding sewing factory. Traditionally the workers would take their first fifteen-minute tea break of the work day at this time, and they would open the double doors and have their tea. Directly facing the flats, the workers would chat with the community from the factory doors. Significantly, at this time the workers would also listen to a popular radio programme called 'Ask Frankie'. 'Ask Frankie' was an agony aunt who gave out valuable relationship advice providing humour and relief from the machinic environment of the factory. Lasting fifteen minutes, each advice session ended with a different Frank Sinatra song.
The performance opened the doors to the community from 11- 11.15 a.m for the last time. Structured around four sections, the composition transitioned between melodic accelerations inherent to industrialisation, machine sounds expressing the workers occupied time, which is in turn complimented by reflections on the workers available time, their social time. The central motif for this available time is represented by a jingle from the radio programme 'Ask Frankie', played intermittently throughout the composition.
The Performance was developed into archival film of the factory, with Glenn Loughran, titled: Intermittent(2017)
Eimear Reidy... completed a Masters degree in Early Music at Utrecht Conservatorium (NL).Eimear has performed across Europe and is founding member of the Hibernian Muse. In recent years she has concentrated more on composing and performing her own music and collaborative work.